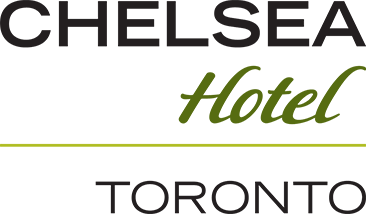 Chelsea Hotel, Toronto is committed to education, youth employment and continuous training.
Throughout the year, the Chelsea maintains a solid partnership with local post-secondary educational institutes, and based on these relationships, the hotel is able to recruit students for internships, part or full-time employment opportunities including hotel tours, job fairs and speaking engagements. Regardless of the employment status, every new recruit participates in the "First 60 Day Certification", a comprehensive orientation and training program including health/wellness, service principals, hotel/brand information as well as accessible customer service.
Regardless of the fact that the hotel is the largest in Canada, the work environment is inclusive and exudes a family-friendly environment. Employees are consistently encouraged to work with other departments in the hotel in order to ultimately provide the best guest experience possible. The motto is, "One Team, One Dream." When seeking new talent for the hotel, it is important for a potential student to have enthusiasm and a passion for the industry. As well, taking initiative and having a positive attitude is equally as important. When a student enters into the hospitality/travel/tourism industry, they will experience a world full of opportunities, gain transferable skills and will play a role in a constant growing and developing field. The hotel is always seeking new talent and the opportunities are posted on the careers page of the website at www.chelseatoronto.com
A proud sponsor/partner of the Baxter Student Ambassador Program 2017, the Chelsea Hotel wishes good luck to all participating students across Canada!