A trained pastry chef by the time she was 19, Dani Berezowsky worked in a London hotel to gain hospitality experience and caught the travel bug while in Europe. After returning home to Canada, all she thought about was travelling while working 10-hour shifts at a pastry shop. Two exhausting years later, she quit, enrolled in Georgian College's Tourism Marketing and Product Development program, and never looked back. Now, Dani – energetic, highly-motivated, determined – is off on her next adventure on Canada's west coast after being named one of last year's 15 winning Baxter Student Ambassadors. Travel Courier talks with Dani to find out what's next in her career.
TRAVEL COURIER: What was the best part of working as an intern at Baxter Media?
DANI BEREZOWSKY: The responsibility I was given was the best part. I had never worked in event planning before and for them to trust me with finding outside vendors and sources was amazing. It made me feel great when the event came together knowing I was responsible for certain key parts of the operation.
TC: What is the most valuable thing you learned while working there?
DB: I learned that even in a 9-to-5 office job, no two days are exactly the same. There is always a new task to perform, and at my internship I sometimes had to run all over to complete a given task.
TC: What is something you learned about yourself during the BSAP program?
DB: I learned that working hard really does pay off and being recognized for my achievement was a great feeling to share with friends and family. The BSAP program was extra work to take on, especially while dealing with the chaos of schoolwork. Once you learn to balance things, however, you will understand that that is life and BSAP taught me that this will happen multiple times in life.
TC: Where are you now?
DB: I now work as the Whistler Experience Coordinator and Guide at Fairmont Chateau Whistler in Whistler, B.C. and I couldn't be happier! I am my own boss and get to meet people and experience new things every day on the job. Getting to be a tour guide is amazing, especially in a town like Whistler. The best thing about working here is probably the connections I've made with guests from all over the world. On top of that, getting to coordinate and make the activities schedule with all the tours gives me so much freedom and responsibility.
TC: Where will your next trip will take you?
DB: Ever since going to Georgian College, I promised myself I would take myself to the Faroe Islands as a graduation gift to myself. I still have yet to go because I started working immediately after school, but I have plans to go in summer of 2020 and am beyond excited. It will be a dream come true!
TC: What's your advice for the next group of BSAP applicants?
DB: To take on this extra work and prove you can accomplish more. Getting by with the bare minimum is not enough. Success is taking on a challenge, even if you're not sure if you can handle it. If the mind is right, the body will follow.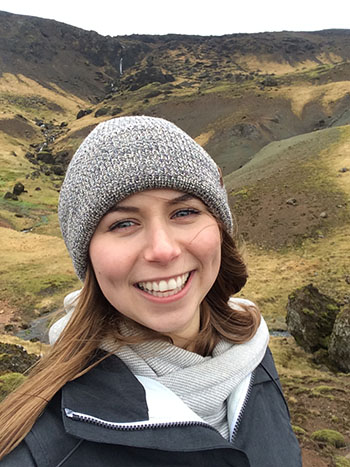 Great advice for those eager to apply to BSAP 2020, which officially launches this fall. Two finalists from each participating school will present a webinar, and the winner will represent their school as the Baxter Student Ambassador. Winning ambassadors are given amazing opportunities to give them a leg up on the competition in the travel industry, such as:
Winner profile published in a special issue of Travel Courier magazine
Incredible networking opportunities
Invitation to attend winner's networking events and awards luncheon in Toronto in April 2020
A once-in-a-lifetime travel prize, bursary, or internship opportunity
Industry sponsors confirmed so far for the 2020 season include Sandals, the Jamaica Tourist Board, Transat, FlyGTA, Manulife, ACTA, Elmhirst's Resort, TIAO, Skal Canada, and Independent by Flight Centre (part of the Flight Centre Travel Group).
Interested in getting your organization involved with BSAP? If so, don't hesitate to reach out to BSAP Program Director, Wendy McClung, at [email protected]. For the latest program updates, visit www.BaxterAmbassadors.com.