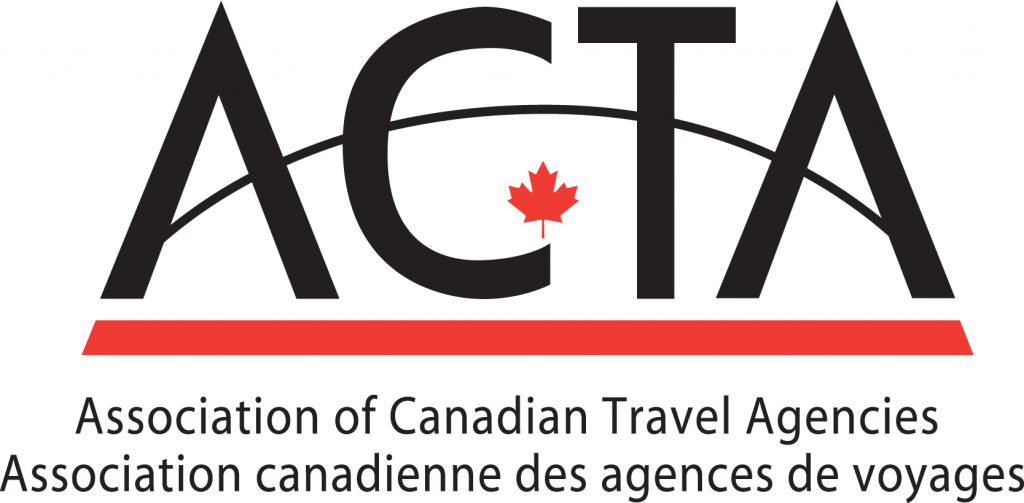 Established in 1977, the Association of Canadian Travel Agencies (ACTA), is a national trade association representing the retail travel sector of Canada's tourism industry. ACTA is an industry-led, non profit, membership based organization.
The Association of Canadian Travel Agencies (ACTA) ensures that consumers of travel receive professional and meaningful travel counseling by providing ACTA member travel agencies effective leadership under 4 strategic pillars, one which is dedicated to "Educate and Elevate, industry standards and professionalism through certification and other learning opportunities". ACTA is the administrator of the national travel industry designations CTC (Certified Travel Counselor) and CTM (Certified Travel Manager). These professional designations are a mark of excellence that recognize an individual's competence in their occupation and provides a marketable credential. Travel Agents with a CTC or CTM designation are recognized as being among the most qualified in their profession.
In 2016 ACTA members gained accessibility to the ACTA Travel Learning Campus. The ACTA Campus offers programs that are designed to enable lifelong learning through personal continuing education. Currently the Campus includes CTC and CTM prep courses, Air Canada's Global Sales University, top industry Specialist Programs, live Webinars with more programs set for 2017.
It is our privilege as your trade association to be participating in the Baxter Student Ambassador Program (BSAP) and be part of a mentorship program that offers learning and networking opportunities that encourage young people to get involved in the industry.