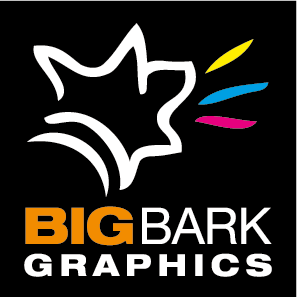 Big Bark Graphics is a Print Marketing Company in Bolton, Ontario. For over 35 years we have been working with our customers to deliver Quality products at a great price with exceptional customer service. From Business cards to full brochures, design to delivery we are a full service company.
Printing, design, large format, mailings we get your brand/message to the consumer on time and on budget. We don't just want to print it….we want to make sure it works for you.
With our new technology we have taken the old fashion printer and brought it into the 21 century by creating customizable e store dedicated to our customers.  We have many different markets that we print for commercial, Local and all aspects of Travel. To find out more about our services and products visit www.bigbarkgraphics.com or call me anytime at 647-225-1022.