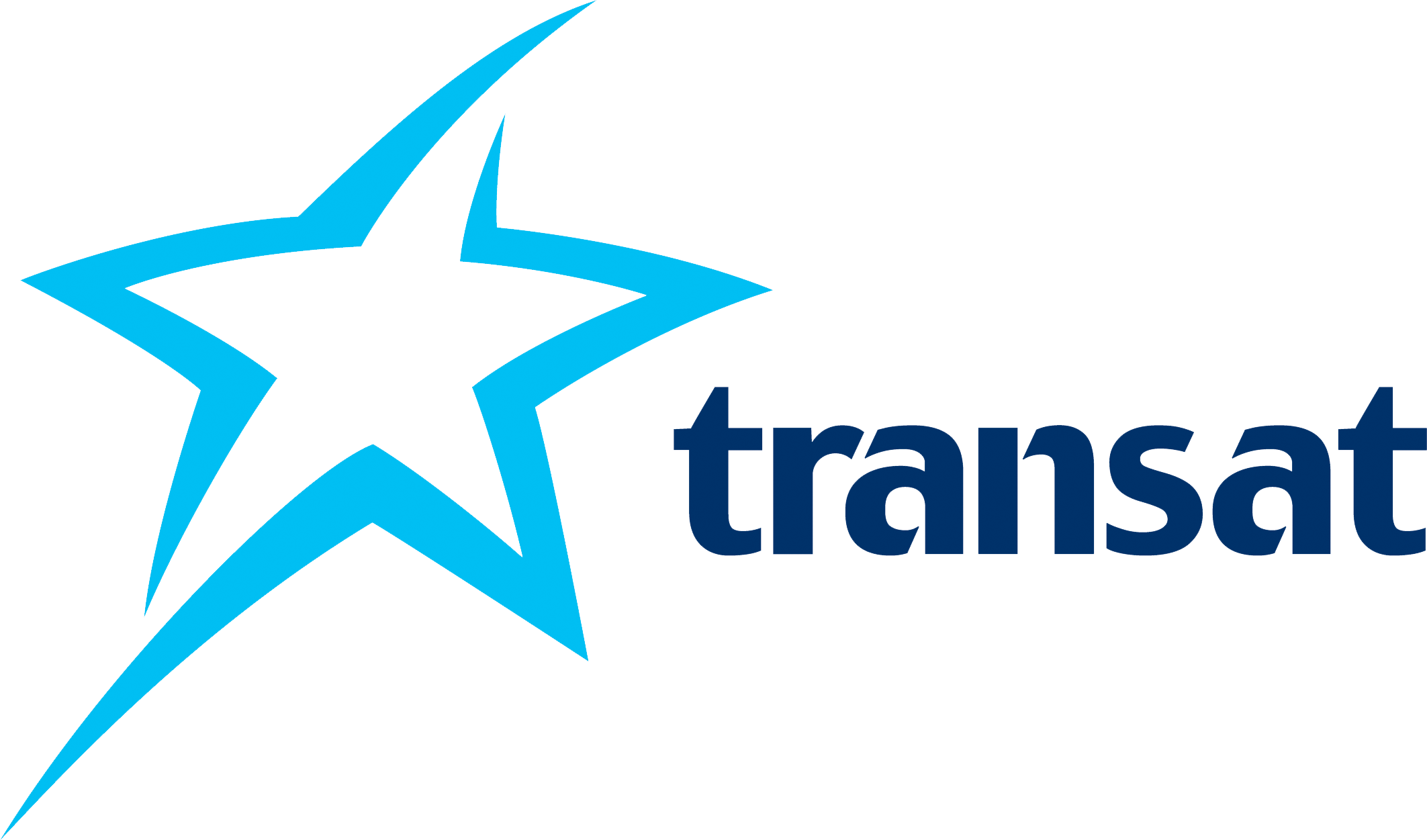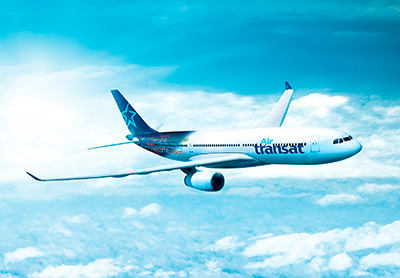 Holiday travel leader, the Transat team inspires trust in travellers by giving them an experience that is extraordinary, enjoyable and secure. Our customers are our raison d'être, responsible tourism development our passion.
We have close to 5,000 employees in North America, Mexico, the Caribbean and Europe who are making an essential contribution to the company. We are constantly working towards building and maintaining an organization that, beyond borders, remains united, focused and loyal to its values of respect, rigour and responsibility.
At Transat, we pool our strengths, think outside the box, work at growing closer to our host communities, and becoming one of the most responsible companies in our industry, as well as a source of inspiration for our partners, customers, employees and shareholders.
The company offers a captivating work environment. In a nutshell, the Transat experience is…
Participating in the growth of a recognized company in its industry and enjoying a friendly work environment with passionate, talented and committed colleagues.
To be part of a company that invests in its employees and in their growth within the organization.
Growing in a motivating working environment where continuous learning, challenges and personal and team success are valued.
To be part of a family of travel professionals who have been renewing their commitment every day for almost 30 years to providing their customers with a quality and reliable product.
To work in an environment that is respectful, diversified and proud. We welcome women and men of all origins, nationalities, languages, ages and lifestyles, who want to contribute to one of the world's largest integrated tourism companies.
To be part of a conscientious team that is constantly seeking to improve the customer experience.
To participate in Transat's ongoing efforts in sustainable tourism with the support of all the employees, partners, suppliers and travellers.
And, of course, to enjoy a competitive salary, a complete range of social benefits and a travel benefits program.
To encourage the next generation of travel professionals, Transat also offers internship programs in some of its business units.
Live the Transat experience; be part of the journey!