Baxter Travel Media is pleased to announce a new Baxter Student Ambassador Program (BSAP) sponsor, the Tourism Industry Association of Ontario (TIAO).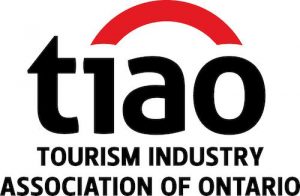 TIAO is the umbrella organization for leading associations, destination marketing organizations, regional tourism organizations, educators, students and businesses serving Ontario's diverse tourism industry.
With TIAO's dedication to excellence in workforce development, advancing tourism as a career, and newly launched student membership chapter, a partnership with Baxter Travel Media to help deliver BSAP is a natural fit. TIAO joins the ranks of existing sponsors ACTA, Big Bark Graphics, Chelsea Hotel Toronto, Collette, Contiki, IGTO, Niagara Helicopters, Skål Canada, TPI, Transat, Travel Courier and WestJet.
BSAP is the only travel and tourism student mentoring program of its kind in Canada offering learning and networking opportunities for aspiring travel industry professionals. Based on a combination of academic success, industry and community involvement, leadership skills, and a skill-testing webinar presentation, one graduating student from each participating school is designated as the Baxter Student Ambassador.
Each year, amazing opportunities for travel, learning and networking await the winning Ambassadors. Through field placement work, professional development and membership opportunities, and special event invitations, these select students connect with industry leaders, gain hands-on experience, and are empowered as they begin their careers in the exciting field of travel.
Want to learn more about BSAP? Visit BaxterAmbassadors.com or contact [email protected].