Name

Anh Le, Noronha

School

George Brown College

Instagram

Thien Anh Le Nguyen

Age

42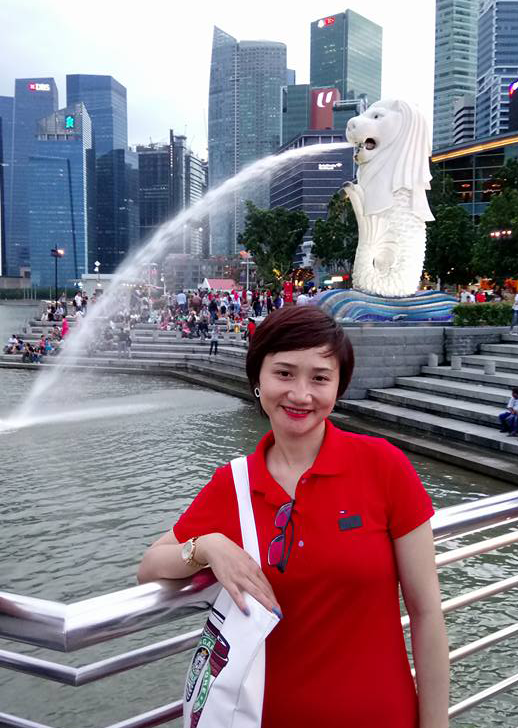 Describe yourself in 3-5 words:

Passionate, Creative, Adventurous

Describe your travel style in 3-5 words:

Exploring, Experiencing, Adventure Tourism

Why did you choose to study travel & tourism?:

I love exploring new destinations and gaining experiences. Travel is a reciprocal industry whereby everyone learns together. Travel leaves you speechless, then turns you into a storyteller.

What is your greatest professional strength?:

I do what I love and love what I do which is how I achieve success and do well.

What's your dream travel & tourism job:

My goal is to be a teacher or trainer in the travel and tourism industry. With my passion for tourism and hospitality, I love to work with travel agencies and help guests to explore their new destinations. My favourite phrase is "the guest doesn't care how much you know until they know how much you care."

In your opinion, what's the most exciting trend in travel right now and why:

In my perspective, the whole world has suffered from the Covid 19 pandemic. We are slowly getting back to normal. The first thing people want to do now is travel with their family and loved ones. The pandemic also teaches us a good lesson about the environment. Because of that, the most exciting trend in travel right now is 'environmentally and socially responsible tourism.'

What is one thing you can't travel without (don't say passport):

Knowledge about the place you are traveling to.

How many countries have you visited?:

Where do you see yourself in 10 years?:

I believe that I will be a teaching expert in Travel & Tourism in Canada

Name your favourite travel experience so far:

My most memorable travel experience was my first trip to Quebec City, where I explored the best-known UNESCO World Heritage Site. However, the thing that makes me never forget it was my husband and I walking around the city. There were street musicians playing beautiful music, so I started dancing, and passers-by also stopped and danced.

What's on your travel bucket list:

My travel bucket list: USA, FRANCE, CUBA, NEWZEALAND, LONDON, CHINA, JAPAN, MYANMAR, CHINA, KOREA.

Name your greatest achievement so far:

Graduated with honour from CTTP courses 2020 and greatest achievements for 2022 teaching for CTTP.

What's the best OR worst piece of travel advice you've received:

The best travel advice I received was from the Ketnoisingapore travel agency for my trip to Singapore in February 2017. Instead of buying a tour, I wanted to explore Singapore by myself. This travel agency gave me helpful advice on where to stay, how to get to the hotel from the Airport, and the Singapore Tourist and Subway maps. They also told me which places I should visit in Singapore, the ticket prices, where to eat, the emergency contact numbers, etc. Even travelling alone, I gained a lot of experiences without any problems based on their advice. After finishing the trip, I introduced the Ketnoisingapore travel agency to my friends, family and colleagues. After using the services of this travel agency, all of them gave good feedback.

In your opinion, what is one positive and lasting outcome the pandemic will have on the travel industry:

Both the industry and travellers will be more prepared in the future and will take more precautions.