Name

Camila Quintanilla

School

Red River College Polytechnic

Instagram

@camilaqm18

Age

20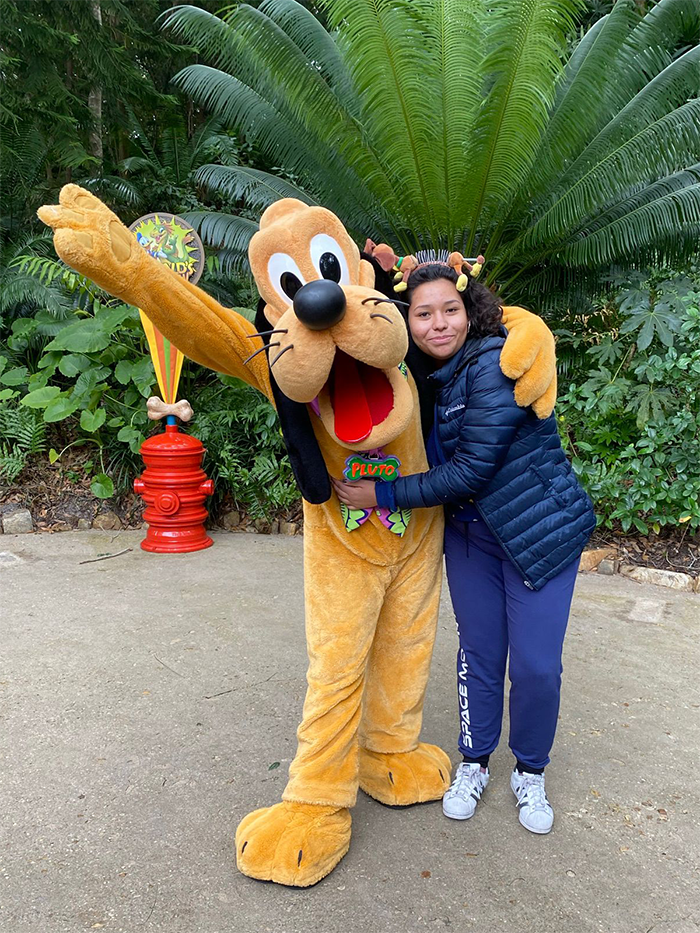 Describe yourself in 3-5 words:

Warmhearted, sensible, observer, diligent, passionate.

Describe your travel style in 3-5 words:

Profound, analytical, family, organized, pleasing.

Why did you choose to study travel & tourism:

Because it helps me connect to other people and be a source of information for them. There is nothing more beautiful than helping others find a place that will make them happy.

What is your greatest professional strength:

Probably my dedication to the things I do. I always give 110% and I am determined to achieve my goals. I am also very analytical and before making any decisions I make sure I understand the information.

What's your dream travel & tourism job:

The future is very uncertain, and everything is always shifting. Although I am not sure of what job title I want to have, I am determined I want to interact with and help others, connecting with other people and learning as much as I can about other cultures.

In your opinion, what's the most exciting trend in travel right now and why:

I would probably say the excitement of having the opportunity to experience nature again. After the pandemic and staying at home for two years, I am certain that nature is now irresistible, and I am excited to see more people explore the real world.

What is one thing you can't travel without (don't say passport):

A picture of my dog. I will never go anywhere without a picture of my best friend in my wallet and phone case. Whenever things start to get difficult, or if I ever miss home, I know that if I have my sweet Chester close to me and everything will be alright.

How many countries have you visited:

I have visited five countries: Peru, Mexico, Panama, United Stated, and United Kingdom. I loved every experience in each of them.

Where do you see yourself in 10 years:

I see myself as an advocate for the hospitality industry, travelling around the world and telling stories about all the amazing people I have met.

Name your favourite travel experience so far:

I have to go with London. I am a big Beatles fan and having the chance to cross Abbey Road and visit multiple Beatles stores was very gratifying. I loved the experience.

What's on your travel bucket list:

Definitely Asia. I want to visit Japan, Bangladesh and India. Those are my top three countries in the continent, although I also want to visit Argentina and Colombia in South America.

Name your greatest achievement so far:

I moved to Canada roughly a year ago, and I am certain my greatest achievement has been building relationships with the kindest and most amazing people I have ever met. Being in a country by myself, all alone, has been very difficult, but I have found love and comfort in so many people. This is why I want to travel around the world, getting to know new and different stories.

What's the best OR worst piece of travel advice you've received:

The worst piece of advice I have ever received is "never try street food." Although this seems reasonable for some people, I will always want to try everything in a new place, and not doing so is only going to prevent me from truly experiencing the culture of a new location.

In your opinion, what is one positive and lasting outcome the pandemic will have on the travel industry:

The need to travel. We have all been staying in the same place for two years, and people are more excited than ever to go out there and explore the world after so long. I think everyone will keep that great feeling of re-discovering places for a while.