Name

Dani Berezowsky

School

Georgian College

Instagram

@daniberezowsky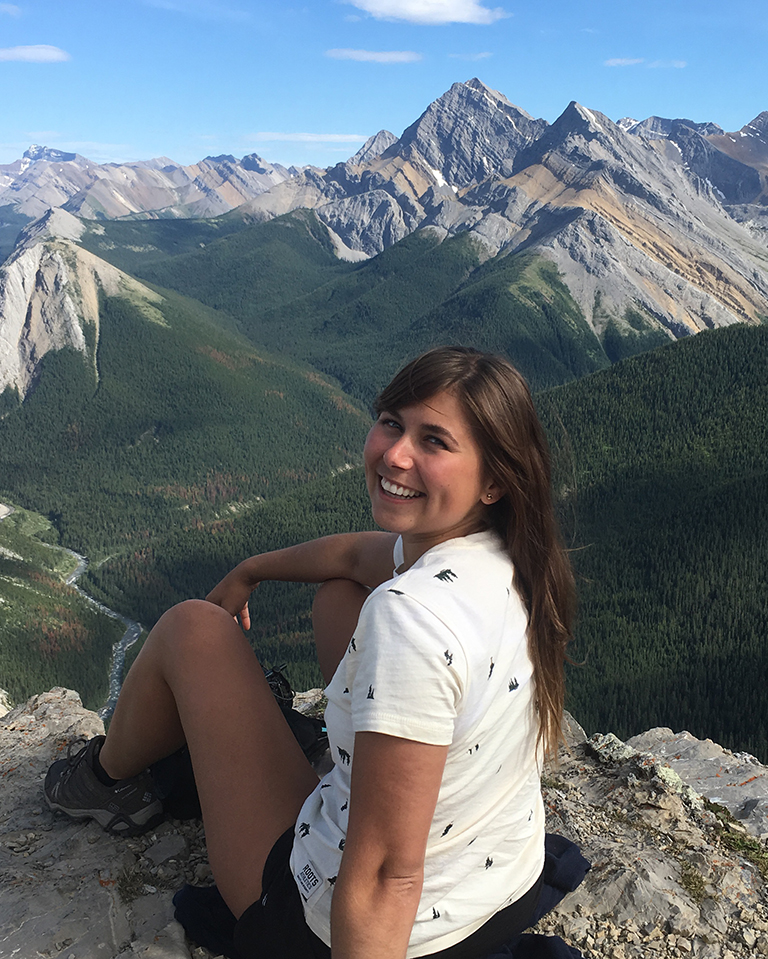 Why I chose to study travel and tourism:

After becoming a pastry chef, I worked at a hotel in London to gain more hospitality experience. I quickly learned how easy travelling was in Europe and I was hooked! When I moved back to Canada, all I thought about was travelling, but I was working 10 hour days at a pastry shop. It was exhausting and after two years I quit, and enrolled in Georgian`s Tourism Marketing and Product Development program. Best decision I ever made!

My greatest professional strength:

My organizational skills. I am an overachiever: always ahead of deadlines, known for organizing everything, and always dressed for the job I want, not for the job I have.

My dream job:

Working as an on-board host for the Rocky Mountaineer Train that travels through the Canadian Rockies. It would be a dream come true!

One thing I can't travel without:

My black fanny pack. It is my lifeline whether I am hiking, walking to work, or even going out at night!

Countries I've visited:

12 countries, and I hope to reach
all seven continents within the next five years.

My next trip:

The Faroe Islands. I've been sav-ing to visit here as a graduation trip to myself.

My favourite travel experience:

The first time I went to Iceland – I fell in love instantly. The scenery was breathtaking. I loved walking under waterfalls and learning about the Vikings, but the best part was seeing the Northern Lights for the first time in my life!

Best travel advice I've received:

Don't overthink every detail. The best adventures are not planned, they are discovered along the way.

My greatest achievement (so far):

Winning my very first pastry competition in the cookie category! And becoming the Baxter Student Ambassador for Georgian College.