Name

Daniel Katsaga

Age

23

Program

Hospitality & Tourism Management

School

Toronto Metropolitan University

LinkedIn

@daniel_katsaga

Email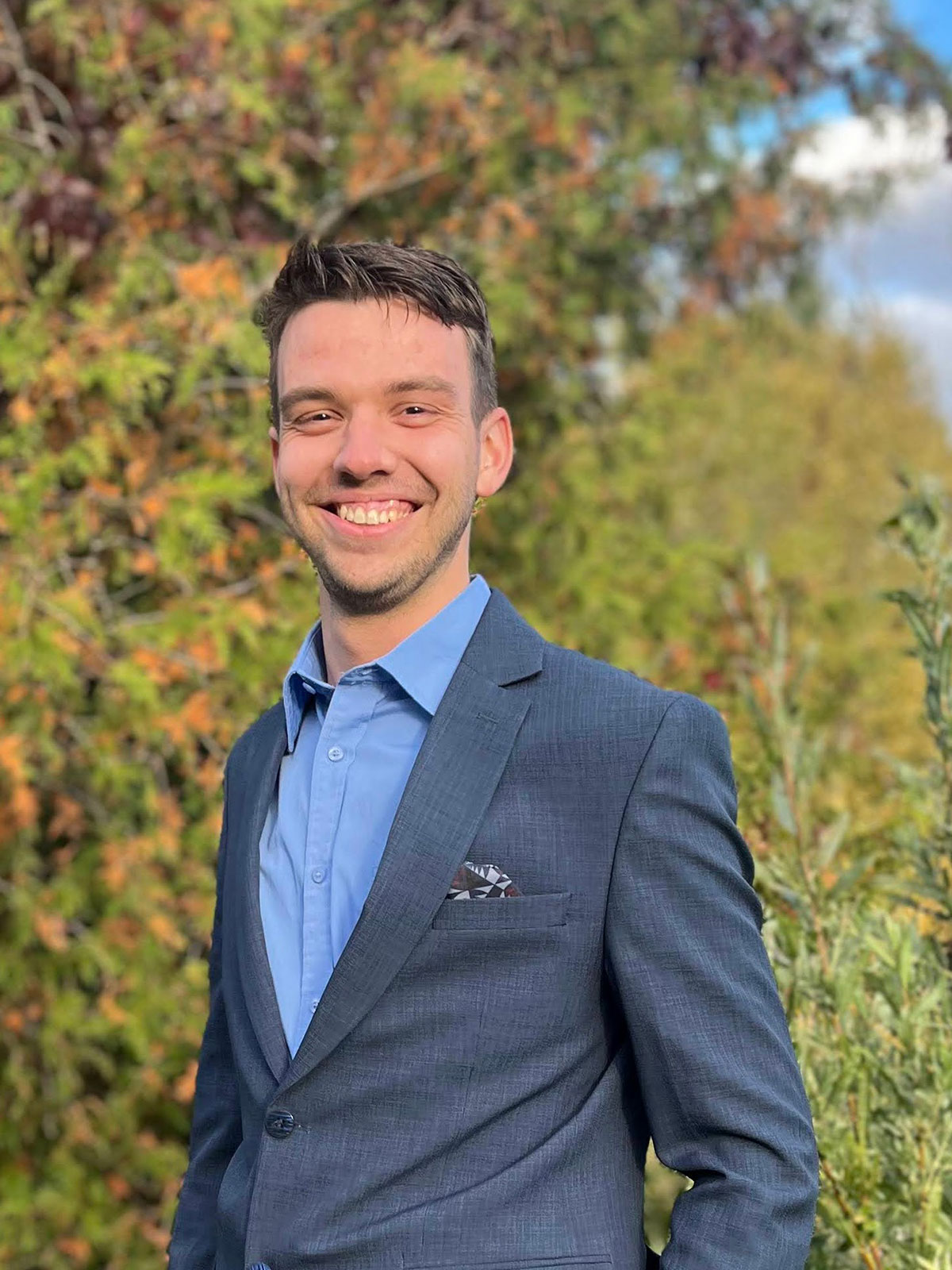 Describe yourself in 3-5 words:

Enthusiastic, devoted, caring, sociable.

Describe your travel style in 3-5 words:

Adventurous, spontaneous, active, budget-friendly.

Why did you choose to study travel & tourism?

Some of my brightest and most fond memories are related to travel & tourism, and I would love to be a part of creating that same experience for others. I also enjoy travel in general and love that travelling tends to unite and bring people together from all different cultures and walks of life. I have even found a similar pattern while studying hospitality & tourism, as people are generally very open and excited about meeting and learning from new people.

What is your greatest professional strength?

My greatest strength is my communication and social skills. I am able to create meaningful connections and build rapport with individuals, both in casual conversations as well as deeper discussions. Spending time with people and learning from their perspectives and experiences brings me great joy and fulfillment.

What's your dream travel & tourism job?

My dream is to open my own hostel in Canada. This would give me the greatest joy and freedom to fulfill my goals of creating valuable experiences for travellers. Until I have the opportunity to do that, I'm excited about any job that makes the best use of my skills, including sales, marketing, or even something new like a flight attendant.

In your opinion, what's the most exciting trend in travel right now and why?

Personally, I like the idea of cultural immersion and visiting off-the-beaten-path destinations. It's something that we're seeing more of nowadays with the rise of over tourism and higher costs in popular destinations. It's appealing to me because of the value of learning from different cultures and prioritizing meaningful interactions with people over going to a specific destination.

What is one thing you can't travel without?

I can't travel without my headphones. I love listening to music, as well as immersing myself and learning more about different cultures by listening to their music.

How many countries have you visited?

12 and counting 🙂

Name your favourite travel experience so far:

My favourite and most memorable travel experience so far is when I stayed in Amsterdam for 4 months, and volunteered at a Christian hostel. All the hostel staff stayed in a separate house together, and we would share meals, sing songs, play board games, and make memories that I'll treasure forever. Our time in the hostel was also a wonderful experience of meeting guests from all over the world, practicing hospitality, and sharing great stories and experiences.

What's on your travel bucket list?

So far my travel has been primarily focused on North America and Europe. I'd love to visit the rest of the continents and, in terms of specific countries, I would want to visit Israel.

Name your greatest achievement so far:

I consider my greatest achievement (or at least one of them) is having travelled to Ukraine twice to help run summer camps for orphans and children from war-affected families. It was incredibly touching to see their lives being changed and seeing them being filled with joy after a difficult and often lonely childhood.

Where do you see yourself in 10 years?

I would love to think that in 10 years I may have my own hostel, with a team of staff that I enjoy working with, and volunteers who come from all over the world to stay at the hostel and experience what I got to when I was a young traveller. Owning my own hostel would also give me some more freedom to travel when I'd like to, with people I love, visiting new countries and learning more about new cultures.

What's the best OR worst piece of travel advice you've received?

Best travel advice – When you go to a new place, always drink the tap water. It's a great way to build up your immune system and you'll save money on bottled water!