Name

Emma Madro

School

SAIT

Instagram

emma_madro

Age

24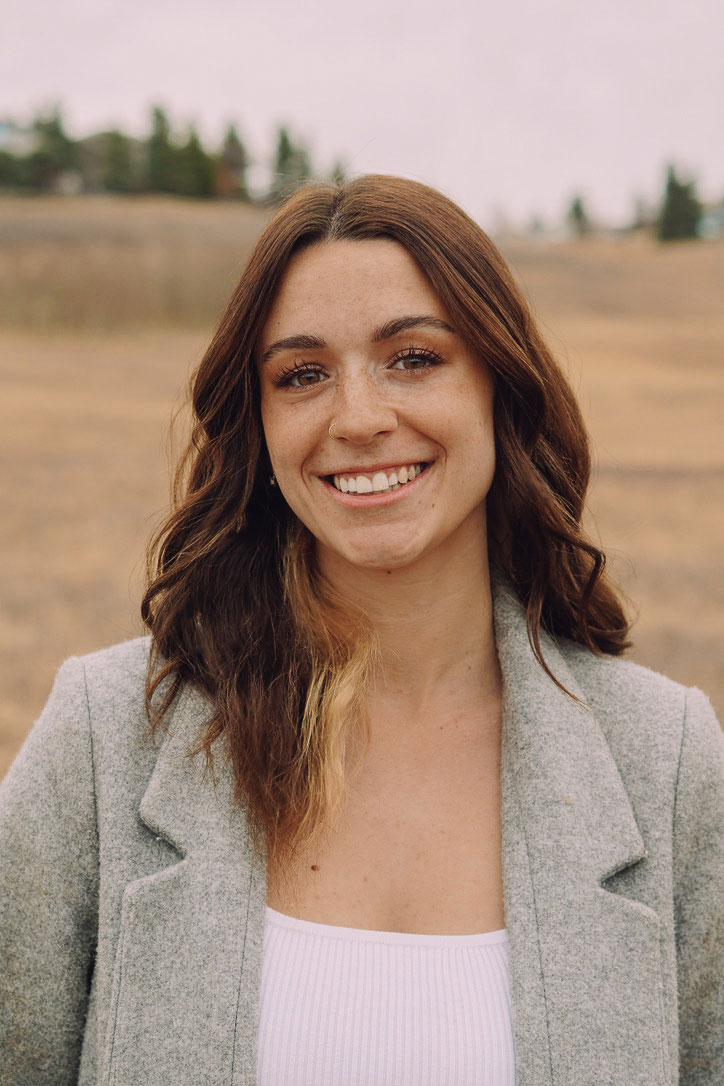 Describe yourself in 3-5 words:

Extroverted, ambitious, exuberant, and perceptive

Describe your travel style in 3-5 words:

Audacious, exploratory, energetic and social

Why did you choose to study travel & tourism:

My mom always told me if I wasn't going into university right after high school, I should travel. This turned out to be some of the best education I've found, and I wanted to continue growing that knowledge and turn it into a career!

What is your greatest professional strength:

Being able to adapt to my environment is a huge strength. Any scenario I am in, I can rely on quickly adjusting to the pace and energy required.

What's your dream travel & tourism job:

I would love to either work as a corporate travel agent or be part of a tour operator.

In your opinion, what's the most exciting trend in travel right now and why:

I think with having just gone through a pandemic that affected the whole world, creating care for the community while travelling is a huge aspect for travellers now. Through travelling, we can make sure that our trips benefit the cultures and communities that we're visiting and we can start to bring people together again.

What is one thing you can't travel without (don't say passport):

My camera! I know it sounds cliché, but I love documenting my experiences and being able to look through all my printed photos after a trip.

How many countries have you visited:

I've been to 26 countries and counting!

Where do you see yourself in 10 years:

I would love to see myself having found my place in the travel and tourism industry. Being in a job that makes me and my clients happy and to experience more travel along the way would be ideal.

Name your favourite travel experience so far:

Going skydiving in Jurien Bay, Australia with two of my best friends that I had met in Europe the summer before.

What's on your travel bucket list:

Before the pandemic I had planned to do a Southeast Asia trip and I would put that right at the top of my bucket list!

Name your greatest achievement so far:

Probably the amount of travel I achieved in 4 years. I set my goal to work hard, save up and travel as much as I could before I went back to school, and I did exactly that. I'm super proud of how far I got myself around the world.

What's the best OR worst piece of travel advice you've received:

"Don't talk to strangers while travelling abroad". Obviously, I understand the safety issue that comes with that. I do agree to be cautious and smart about this but meeting new people from different cultures is what travel is all about to me! I've heard so many incredible stories and made friends for life by starting conversations with strangers abroad.

In your opinion, what is one positive and lasting outcome the pandemic will have on the travel industry:

I believe the need to travel and connect with people has become very prominent after experiencing a pandemic. A lot of people have gotten that itch to travel after being home for 2 years. While learning to stay connected through technology has been hugely integral these past few years, the need for real, face-to-face human connection has grown stronger. Travelling, meeting new people, seeing relatives and friends from across the world; these are all precious moments that we can cherish and truly appreciate now. Travel has always been important, but I think especially now more than ever!