Name

Genelle Maria Seridon

School

Humber College

LinkedIn

Age

19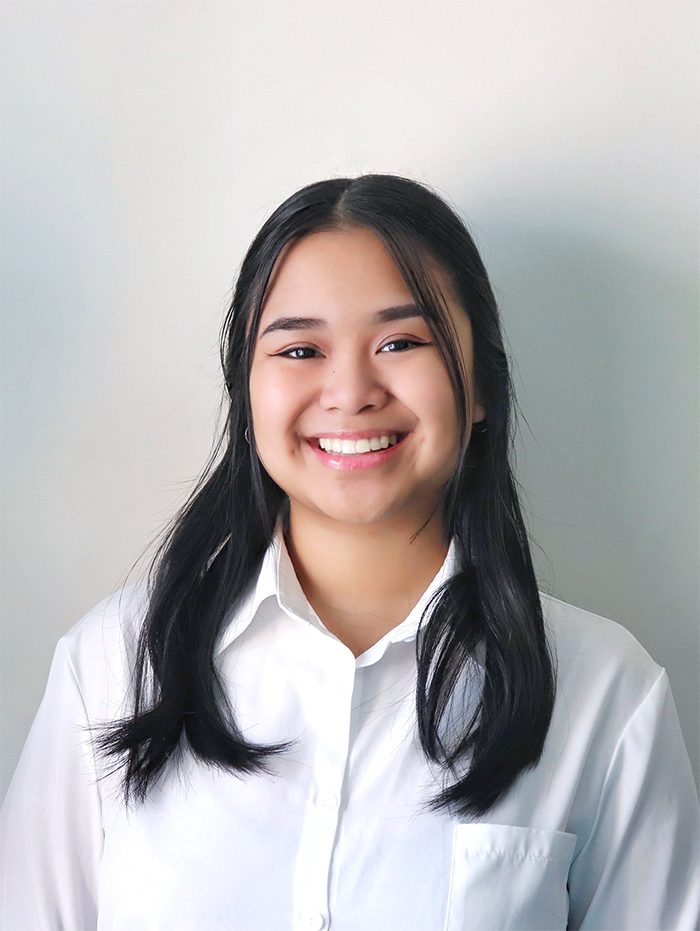 Describe yourself in 3-5 words:

Hardworking, amiable, compassionate

Describe your travel style in 3-5 words:

Adventurous, unique, immersive

Why did you choose to study travel & tourism:

I have always loved to explore and learn about all the different cultures around the world. Pursuing tourism allows me to do so and meet like-minded people!

What is your greatest professional strength?

My work ethic, responsibility, and commitment in everything I do.

What's your dream travel & tourism job:

Ever since I was younger, I have always wanted to work with an airline. I love helping those passionate about travel and working at the airport will give me the opportunity to meet new people from around the world every day!

In your opinion, what's the most exciting trend in travel right now and why:

I love seeing the rise of sustainable travel in the industry. People are more interested in travelling in a way that benefits the locals and the environment, while immersing themselves in their culture first-hand.

What is one thing you can't travel without (don't say passport):

Definitely my phone. It's a great tool for taking pictures, finding your way around, calling in emergencies, and even translating when needed!

How many countries have you visited:

6 and counting!

Where do you see yourself in 10 years:

I see myself in a great career that allows me to share my passion with others and travel around the world!

Name your favourite travel experience so far:

Definitely going island hopping in Palawan, Philippines. It was a great trip enjoying time with family, meeting the locals, enjoying the authentic food, and all the water activities!

What's on your travel bucket list:

South Korea, Japan, Singapore, Greece, Europe, and Maldives.

Name your greatest achievement so far:

Definitely finishing my education and winning the Baxter Student Ambassador Program for 2022!

What's the best OR worst piece of travel advice you've received:

Best advice: Respect the people and their culture when you visit their country.

In your opinion, what is one positive and lasting outcome the pandemic will have on the travel industry:

People have realized just how essential travel is. They can now see how much we need it in our lives and how we were all destined to explore a world that is so diverse!