Name

Kathleen Meyer

School

Georgian College

LinkedIn

@KathleenCharlotteMeyer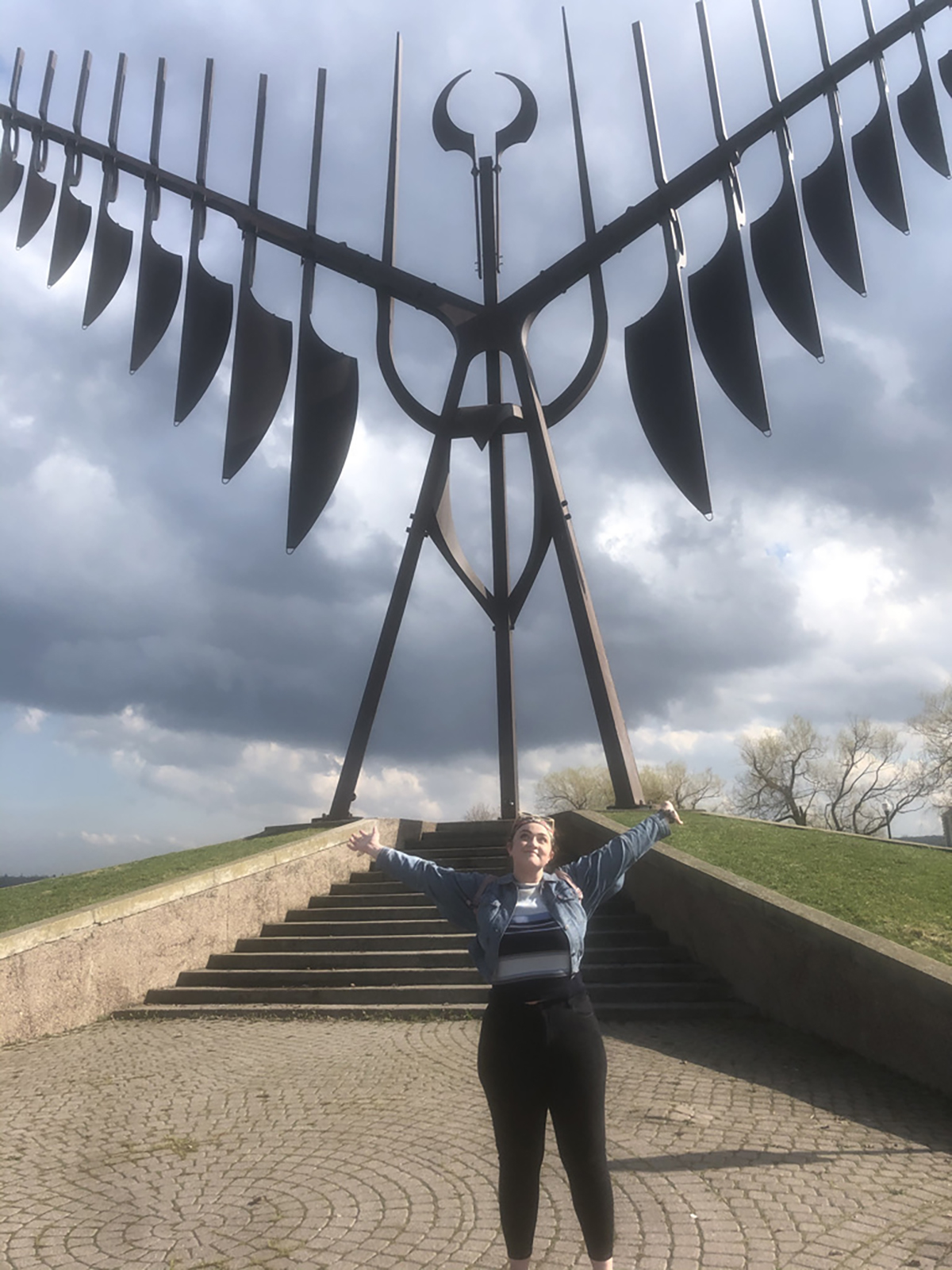 My travel style:

Adventurous, impulsive, curious.

Countries I've visited:

7

I chose to study travel & tourism because:

On a school trip in Paris when I was 16, I managed to break away from the group for a bit. It was the first time I'd been out on my own while travelling, and it gave me an incredible sense of freedom that I'd never felt before. I knew at that moment I was always going to need more.

My greatest strength:

I really enjoy being busy. I find that the busier I am, the better I can manage things.

My dream job:

I would love to work for a DMO or an RTO.

The most exciting travel trend right now is:

Virtual reality tourism. It's giving people a chance to virtually "explore" places they'd like to visit. This will whet appetites, so when borders do eventually open up again, they'll be ready to book those tickets.

I can't travel without:

A good pair of walking shoes.

My most memorable travel experience

was a trip to Catalina Island, California. It was life-changing. The views were astounding, the history was fascinating, and the conservancy efforts made me feel like I was part of something bigger and more important.

First place I will visit post-pandemic:

Newfoundland. In class, I learned so many fascinating facts about the province, I was smitten.

On my bucket list:

Anywhere and everywhere!

My greatest achievement:

Surviving a three day hike in Algonquin Park that I was physically not prepared for. I went into shock and became severely dehydrated, but since I was otherwise healthy and had good first aid skills, I managed. Next time, it'll be a canoe trip instead.

Best travel advice I've received:

From my Nana, who is almost 93, still wants to travel, and can read the word "SALE" in any language: "Look for a lot of local ladies carrying the same shopping bags, and you'll know where the good sales are."

One positive and lasting outcome the pandemic will have on the travel industry:

It has caused an increased interest in local tourism.