Name

Katrina Kroeger

Age

26

Program

Tourism

School

Georgian College

TikTok

@kat.explores

Email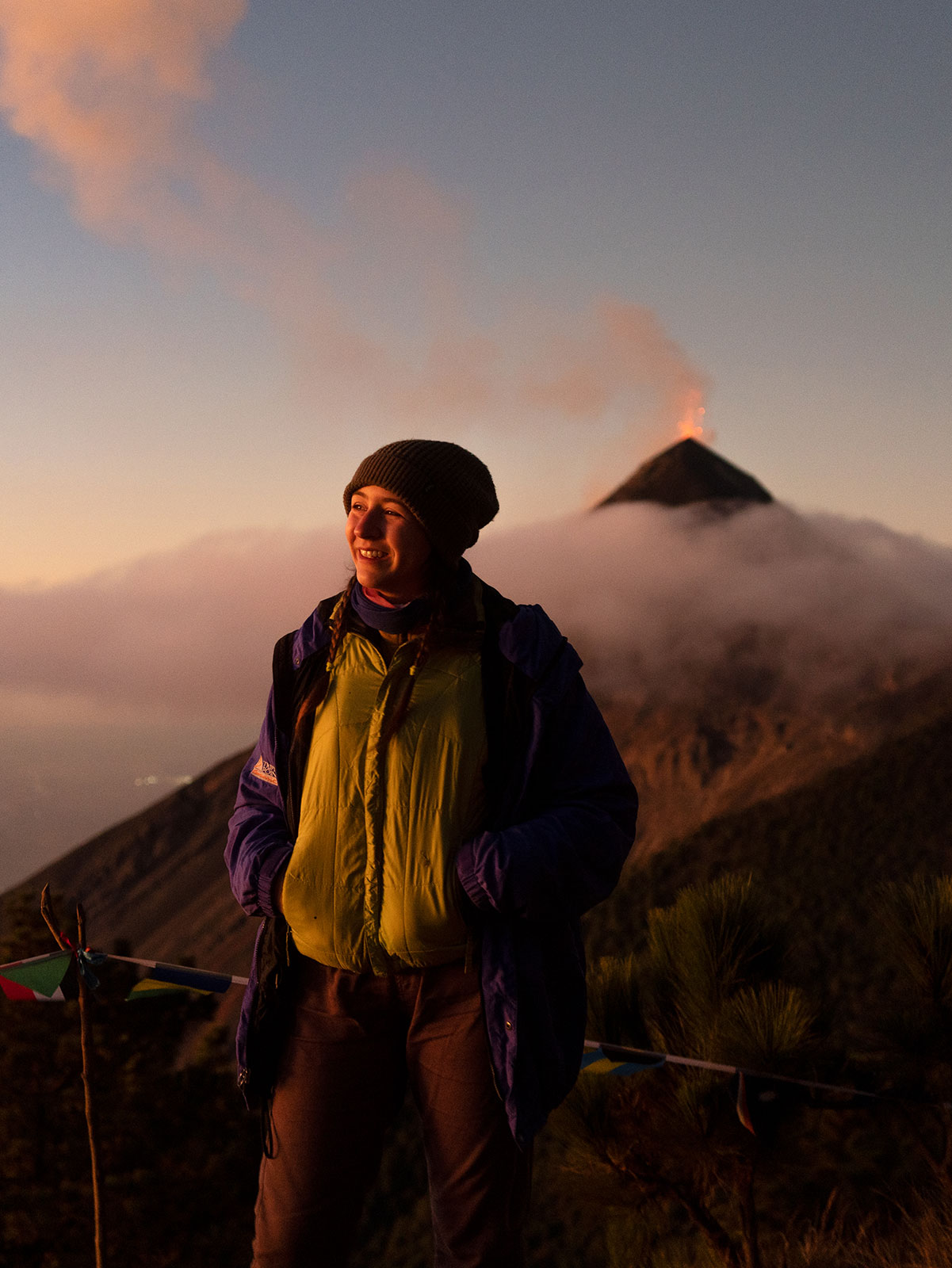 Describe yourself in 3-5 words:

Friendly, creative, vibrant, empathetic, energetic.

Describe your travel style in 3-5 words:

Adventurous, open-minded, spontaneous.

Why did you choose to study travel & tourism?

I have a passion for people and our planet! I want to be a part of an industry that helps people make incredible memories.

What is your greatest professional strength?

I would say my ability to connect with people and collaborate on projects. The team getting along is very important to me.

What's your dream travel & tourism job?

I would love to be on the marketing team for a DMO or work behind the scenes to help make itineraries for a tour company like G Adventures or Contiki. Alternatively I can see myself owning my own adventure-based company. There are so many options and I think any of them would be my dream.

In your opinion, what's the most exciting trend in travel right now and why?

Sustainable travel, but I don't think this trend will go away anytime soon. This is something that is essential. If we don't treat the earth right, we won't have a beautiful earth for future generations to enjoy.

What is one thing you can't travel without?

Definitely my hiking boots!

How many countries have you visited?

15, soon to be 17 after my upcoming trip.

Name your favourite travel experience so far:

I hiked Acatenango Volcano in Guatemala and slept on top of it to watch the adjacent volcano (Mount Fuego) erupt at sunset, night-time and then sunrise. I probably got to see close to 100 volcano eruptions, and I don't know what else in my life will top that experience. This entire trip was planned—from the idea to the flight there—in less than 3 weeks.

What's on your travel bucket list?

New Zealand, Germany and Argentina, but the real answer is everywhere.

Name your greatest achievement so far:

My greatest professional achievement is being selected as the BSAP winner at my school. My best personal achievements are all the hikes I've completed around the world in Switzerland, Guatemala, Hawaii and British Columbia. They weren't easy and I am so proud of myself.

Where do you see yourself in 10 years?

I see myself having a great career in the tourism industry that allows me to continue travelling and meeting interesting people from all over the world.

What's the best OR worst piece of travel advice you've received?

The best advice I've received is to take photocopies of your passport and other important documents. I've had someone lose their passport on a trip I was on and it was a nightmare. You never think it will happen to you but it might!