Name

Rayane Belkacemi

Program

Tourism – Travel Services

School

Algonquin College

LinkedIn

Email: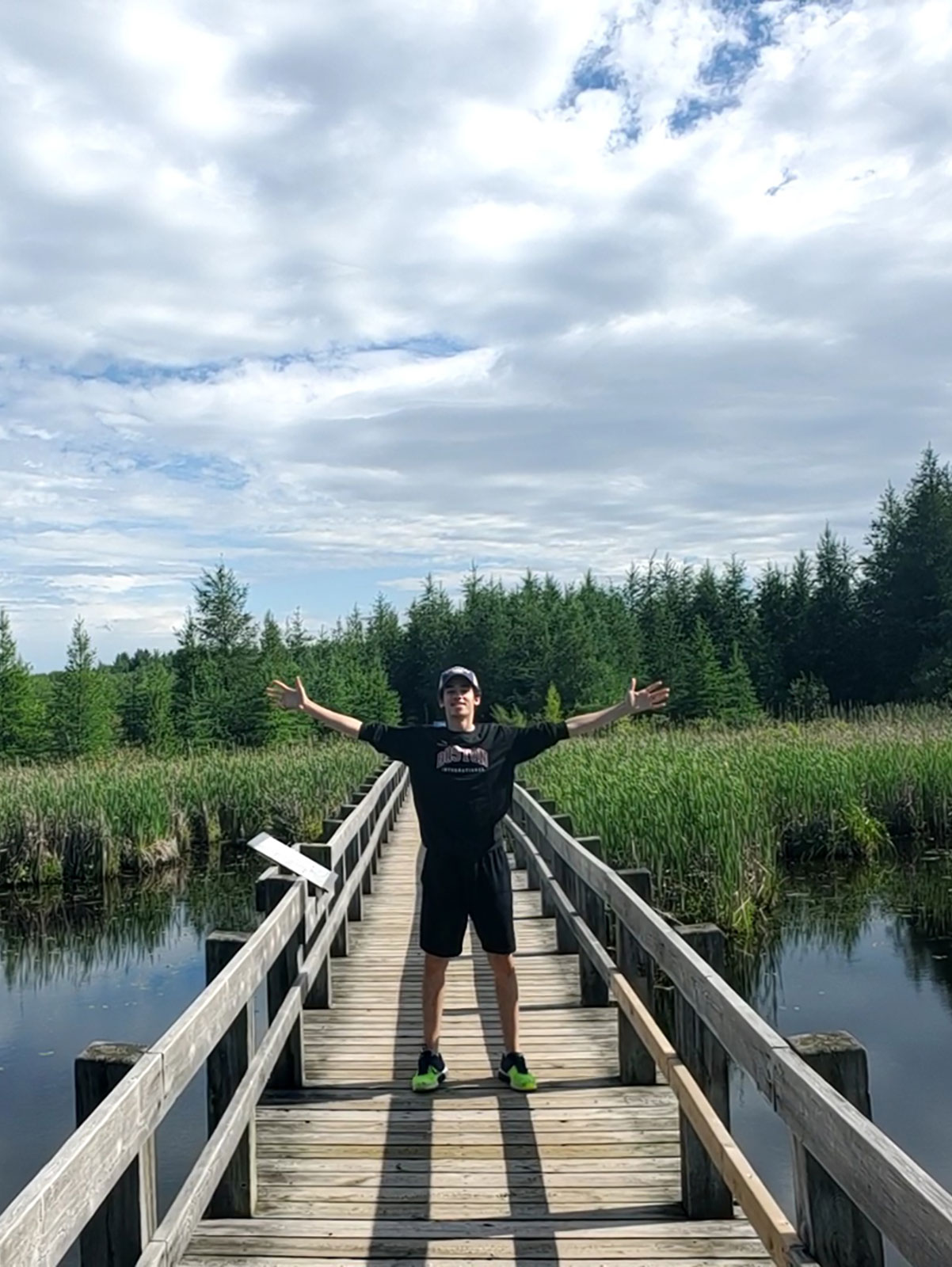 Describe yourself in 3-5 words:

Introspective – Reliable – Innovative – Supportive.

Describe your travel style in 3-5 words:

Adventurous – Wilderness – Spontaneous – Cultural.

Why did you choose to study travel & tourism?

I have always been amazed by the world and the different experiences it has to offer. Traveling has been a passion of mine since a young age, and I believe that studying travel & tourism will allow me to gain a deeper understanding of the industry and the opportunities it presents.
I am excited about the prospect of being able to contribute to the growth and development of the travel & tourism sector, and I look forward to exploring career opportunities in this dynamic and constantly evolving field.

What is your greatest professional strength?

I'm proud to say that my greatest professional strength is adaptability. I shift my approach and mindset to suit any situation that comes my way. I thrive on change and can pivot quickly to take on new challenges with ease. Being comfortable with ambiguity is key, and I relish the opportunity to problem-solve and tackle new priorities.

What's your dream travel & tourism job?

My dream job is to work as a travel agent. I am passionate about travel and have always been fascinated by different cultures and destinations. I have a keen eye for detail, excellent communication skills, and a strong desire to help others plan their dream vacations. As a travel agent, I would love to share my expertise and knowledge to help clients plan their ideal trips, making sure they have a seamless and unforgettable experience.

In your opinion, what's the most exciting trend in travel right now and why?

I believe that the most exciting trend in travel right now is experiential travel, when tourists are seeking immersive experiences that enable them to interact with the local culture and community. This involves participating in unique outdoor adventures, cultural tours, and cooking classes, among other activities, rather than merely visiting the popular tourist sites of a destination. The trend of experiential travel is thrilling since it allows travelers to establish a deeper connection with a place and create long-lasting memories, besides promoting cultural understanding and appreciation. This trend is expected to continue as more tourists strive to engage with the world in a more meaningful way, moving beyond surface-level tourism experiences.

What is one thing you can't travel without?

A book!

How many countries have you visited?

I have visited six countries so far and can't wait to see more!

Name your favourite travel experience so far:

My favourite travel experience so far is exploring the Austrian Alps with my friends.

What's on your travel bucket list?

The next destination on my bucket list is Northern Europe.

Name your greatest achievement so far:

I'm grateful I have taught youth students and had the opportunity to represent my international school.

Where do you see yourself in 10 years?

In the next 10 years, I see myself growing professionally and gaining more experience and expertise in the travel & tourism field. I also look forward to continuing my personal and professional development through training, mentorship, and networking opportunities.

What's the best OR worst piece of travel advice you've received?

Pack light and only bring what you need most to make your travel more comfortable.