Name

Riley Hoogsteen

School

Algonquin College

Instagram

@thedrumminggear

Age

27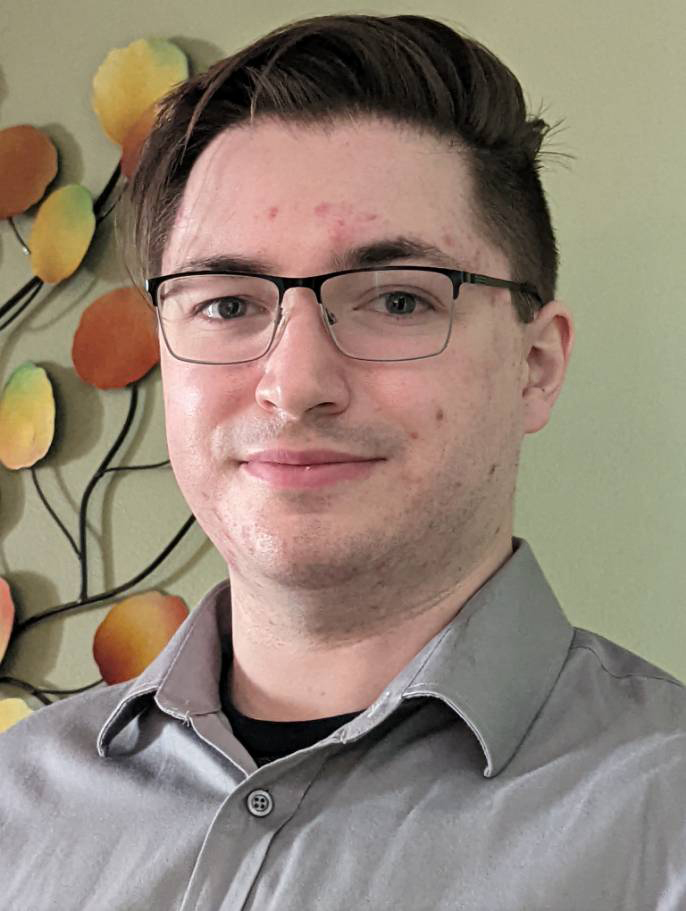 Describe yourself in 3-5 words:

Ambitious, cordial, adaptable, reserved, kind

Describe your travel style in 3-5 words:

Exploratory, immersive, nature, culinary, ambitious

Why did you choose to study travel & tourism:

Following high school, I found myself working in a lot of restaurants or working in retail stores at various job levels. What I discovered from my experiences is that I really like helping people and making people happy. Whether it was from creating their meal for the evening or just helping them find an item they were looking for. I found a lot of joy in that. Growing up I also had this huge interest in learning about the world, and each country's culture, unique features, etc. In 2019, I was planning a big trip with my friends to Japan for 2020. I spent a lot of time researching, planning, booking, and discovering things. Doing this made me think, 'what if I were to combine my passion for helping people and my passion for the world?' So, I decided to leave my job and return to school for travel & tourism.

What is your greatest professional strength:

I would say my reliability. Regardless of where I have worked, I always found myself able to climb the ranks quickly and have the full trust of my manager. They constantly relied on me and asked for my assistance before asking others, and they knew they could trust me to do my best.

What's your dream travel & tourism job:

This is a hard question! I want to try so much. From being a tour guide to a travel agent to working in sustainable tourism, etc. However, if I were to have any job right now, I would like to be a destination expert on Japan and have some sort of job that is connected to tourism in Japan.

In your opinion, what's the most exciting trend in travel right now and why:

I think the rise of sustainability in tourism. Finding new ways to give back and protect the world, plus the community that lives in that area, is fantastic and should be something done more often.

What is one thing you can't travel without:

Another hard question! I would say my music. As much as I love to travel and see new things, sometimes I still need a form of escape. Music is one of my go-to escapes.

How many countries have you visited:

Five: Canada, USA, Dominican Republic, France, and Japan.

Where do you see yourself in 10 years:

You know, it's hard to say… My immediate goal for the future is to continue my education, starting with getting a bachelor's degree in hospitality and tourism management. From there, I would like to pursue a master's degree, with a stronger focus on tourism. By the time I finish my schooling, I'm not exactly sure where I will be and what will be happening in my life. Ideally, I will find a job in the industry, or perhaps pursue an opportunity to work abroad for a year. So, going back to the question, realistically I could be anywhere. All I know is that tourism is my focus, and I hope that 10 years from now I will be working in this industry.

Name your favourite travel experience so far:

By far my favourite trip I have been on was a trip to Japan I went on with my mom in 2016. She was going for business purposes, and I tagged along as it was happening around my birthday. I got to spend a lot of time on my own since my mom was busy with work. I ended up finding a love for the country through my exploration and experience of it that I didn't think I would.

What's on your travel bucket list:

There are so many places to choose from! However, if I were to name a place in which I have never been, I would say Iceland. The landscape and scenery draws me in like no other country. For the same reason, New Zealand is also high on my list.

Name your greatest achievement so far:

I have a few things I am proud of. I will quickly share one personal, one work-related, and one school related achievement. Personal – Being a part of a band, writing an album, and performing it live. Work-related – Being depended on and trusted enough to operate a store as the store manager. School-related – Winning this opportunity through the Baxter Student Ambassador Program.

What's the best OR worst piece of travel advice you've received:

The best advice I have received or that I live by when travelling is to disconnect and just enjoy the moment. I think this advice is great for both travel and for life in general. You begin to appreciate your experiences more and find yourself more open to trying new things.

In your opinion, what is one positive and lasting outcome the pandemic will have on the travel industry:

One of the positives that I think happened throughout the pandemic is that the shutdown provided time to remodel sustainability programs and it helped alleviate pressure on the environment. Ideally, as countries begin to open again, that thought process and goal is staying on people's minds and in their immediate focus.