Name

Steffie Lam

School

Ryerson University – Ted Rogers School of Management

Instagram

@lly_stefania

Age

21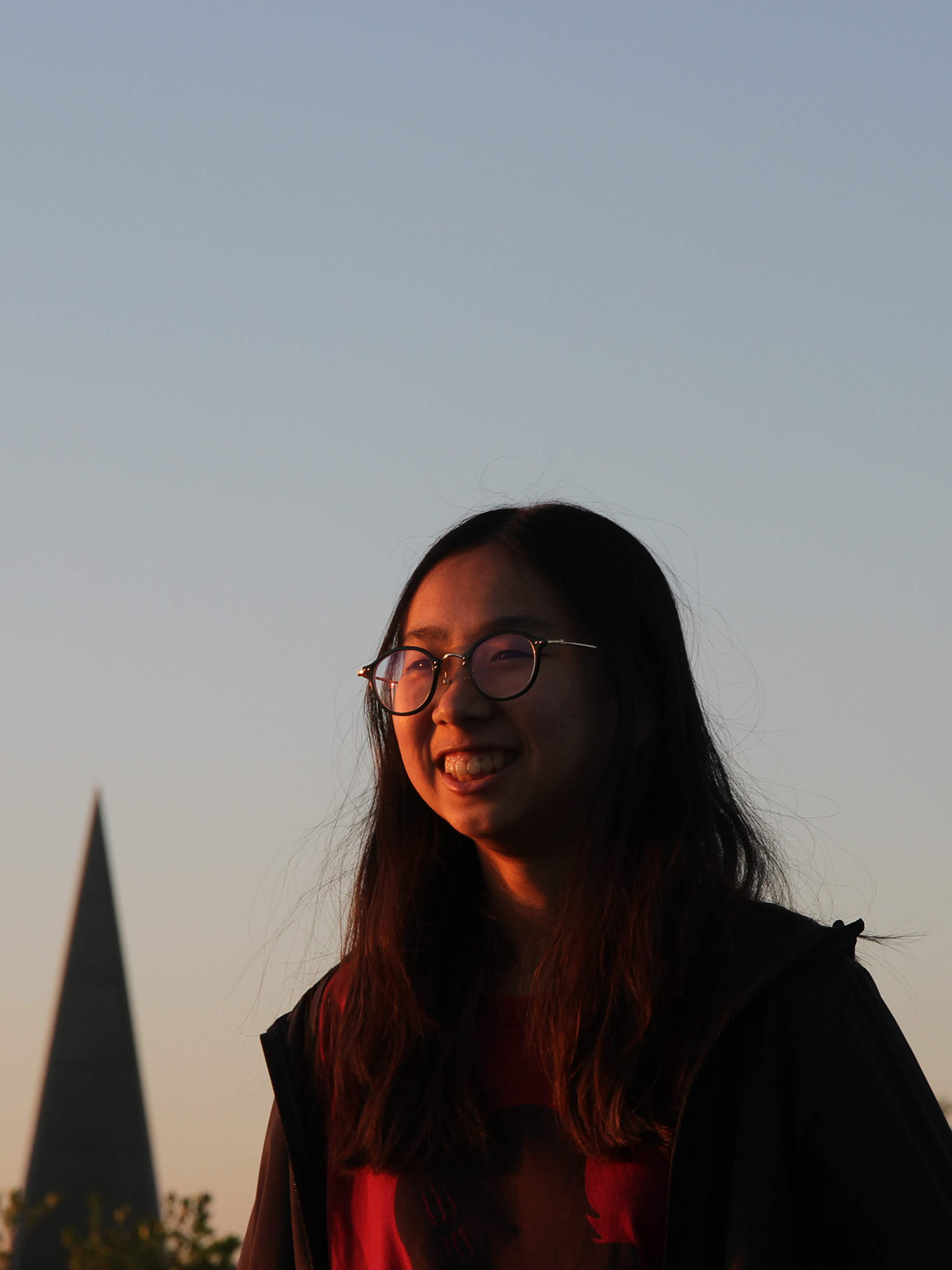 Describe yourself in 3-5 words:

Passionate, adaptable, dedicated, versatile, kind

Describe your travel style in 3-5 words:

Adventure, intellectual, hiking and sunsets

Why did you choose to study travel & tourism:

There was a time when I travelled with my family and stayed at a traditional hot spring inn in Japan. I met a very sweet old lady who told us how she met her husband, and ended up settling down and starting to run their inn. The story was so pure and sincere that it touched my heart, especially when she mentioned how they met all kinds of people from all over the world. I thought one day when I grow old, I'll be able to share my story when people come visit my inn, which is why I started my interest studying in hotel management.

What is your greatest professional strength:

I'm a versatile individual who has a great work ethic. I am able to grasp new skills quickly which in turn allows me to adapt and incorporate said skills to different work environments and situations.

What's your dream travel & tourism job:

Opening a small spa & hot spring hotel or coffee shop in the mountains or in a hidden gem destination.

In your opinion, what's the most exciting trend in travel right now and why:

Workation, since countries are opening borders without quarantine restrictions. It's more exciting to travel without compromising leisure time or taking a longer vacation during quarantine.

What is one thing you can't travel without (don't say passport):

A camera, to capture everything that I see and appreciate

How many countries have you visited:

Six: Japan, China, Taiwan, US, Canada, Thailand.

Where do you see yourself in 10 years:

Travelling with my pet partner around the world as I work hybrid in hotels or airline companies. Also, starting a travel blog alongside with my friends.

Name your favourite travel experience so far:

It was a trip to Japan (Tokyo to Izu) back in 2016 where I travelled with my relatives and family. It was very memorable especially at the Kawazu Seven Waterfalls where we had to hike up the mountain and see beautiful waterfalls and mother nature along the way. We went to traditional summer festivals, beautiful shrines, island caves, anime cafes, and picked Japanese peaches. It was a trip of adventure, immersing in nature and culture, and the city, and it still remains one of my favourite trips to Japan. It was a shame that we couldn't see Mount Fuji due to the weather but the seven waterfalls were still a beautiful highlight of the trip.

What's on your travel bucket list:

New Zealand, Portugal, Bali, Korea

Name your greatest achievement so far:

Being selected as a Baxter Student Ambassador for Ryerson University!

What's the best OR worst piece of travel advice you've received:

Best advice: Travel the way you like, not the way other people usually do.

In your opinion, what is one positive and lasting outcome the pandemic will have on the travel industry:

The emergence of new destinations or attractions as a result of domestic tourism. During the pandemic, travellers had to go out of their way and explore uncrowded destinations or places they've never been within their countries which led to many destination organizations promoting more variety of attractions and destinations. This will have a lasting impact as it reduces overcrowding in popular attractions and helps promote local tourism as travellers choose other attractions.