Name

Vanessa Teran

School

Sheridan College, Tourism & Travel

LinkedIn

Facebook

Vanessa Teran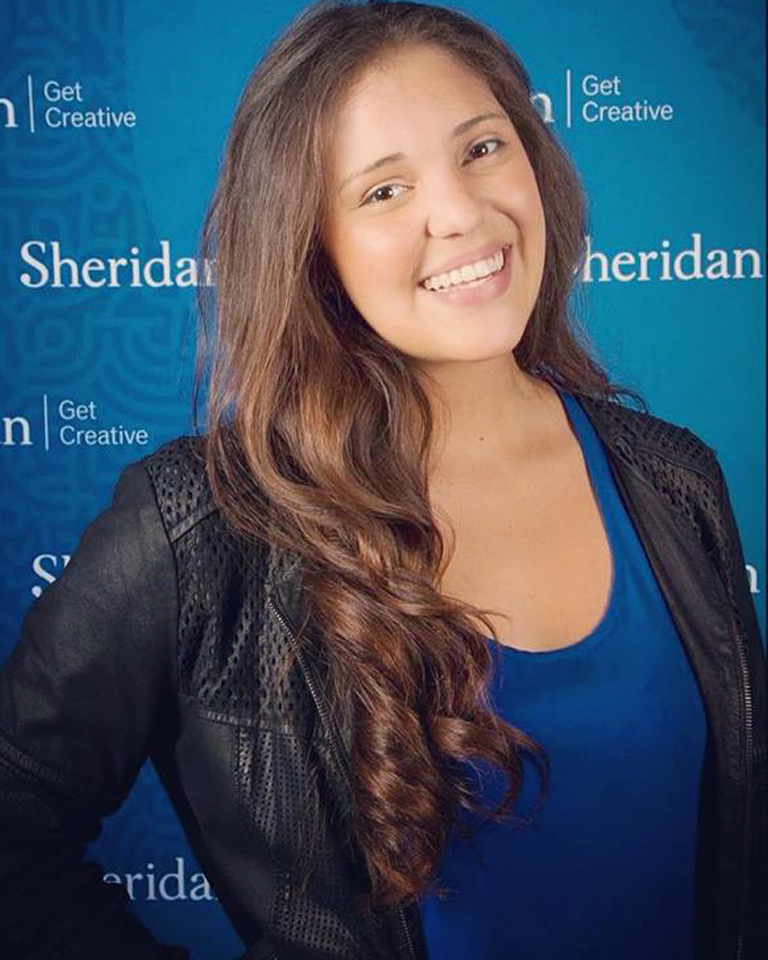 What did you want to be when you were growing up?

When I was younger I never had clear what I wanted to be when I was growing up, from learning economics, being an entrepreneur, singer, business, marketing… Many different careers went through my mind; however, I was always looking to learn something where I could develop the necessary skills to succeed in any of those paths by getting involved within the local and international community, to travel and experience the world from a different perspective.

Why did you choose to study travel & tourism?

I choose to study Travel & Tourism because I wanted to learn how to inform, aware and serve people about the potential tourism that can be done in different nations as well as the social and cultural awareness that surround our diverse world nowadays.

What are your greatest professional strengths?

As a recent Tourism & Travel graduate, some of my greatest professional strengths that I'm bringing into the Tourism & Travel Industry are:

My education and knowledge about the Industry as well as my ability to speak multiple languages which will enhance my role within the community and my experience when interacting with different people in my workplace and with potential customers.
Being multi-tasking and problem-solving have been one of my greatest strengths because my professional previous work experience has allowed me to analyze, plan or execute any type of initiative, event or idea towards the well-behave of the community.
Energetic, passionate and perseverant are three words that can describe my personality; therefore, I believe having a strong passion of what are you doing is a great asset to succeed professionally.

In your opinion, what's the most exciting travel trend right now?

In my opinion I believe that extreme weddings is one of the top exciting travel trend of the moment. Whether is riding an elephant or scuba diving, new travellers are looking to go above and beyond their love one's expectations by doing a destination wedding with some extreme action involved in it.

What is your greatest achievement so far?

My greatest achievement so far has been coming to Canada two years ago without knowing any English. Furthermore, I successfully completed my Tourism & Travel Diploma while simultaneously being employed by multiple positions at Sheridan College (with respects to Sheridan Student Union).

What's your dream travel & tourism job?

My dream travel & tourism job will be anywhere where I can gain and apply my current skills and knowledge involving travel, marketing and networking with different people.

Where do you see yourself in 10 years?

I characterize myself as a goal-oriented person. In 10 years I see myself being supported with a strong education, a background of diverse opportunities, and a skillset of international compliances that help shape personal development and economic goodwill.

Name your favourite travel experience?

"Some travel to see the difference, others travel to make a difference". Personally, I love traveling mostly to make a difference wherever I go, and luckily I had the opportunity to experience the Rotary Club Cross Canada trip two years ago where besides meeting new people and getting to know new places, I had the opportunity to make a difference in each place I visited by engaging in volunteer activities. The trip has been one of the most meaningful experiences because I shared my experience to see such a diverse but similar country with 45 other exchange students from all over the world. From getting into an airplane, experience the Rocky Mountaineer and VIA rail train to get a ride with the Victoria Express Ferry, the learning income gained there was more than I expected, and is what now makes me very passionate about the Canadian Culture.

Name one place you are dying to visit? Why?

One place that I'm truly dying to visit is the Angel Falls & Canaima National Park located in the Amazons of Venezuela. I've always wanted to visit this place because as the tallest water-falls in the world, the place is full of culture, extreme tourism that identify Venezuela as a native Latin country. Personally, coming from Venezuela makes me naturally passionate about this colossal wonder place. However, I look forward the day that I will have the opportunity to experience its activities, natural attractions and culture that will be shown by Venezuelan indigenes natives.

Where's your next trip?

My next trip will be experiencing and enjoying the Caribbean taste, beaches and all-inclusive resorts in the Dominican Republic paradise, Punta Cana.

Do you prefer a beach holiday or city adventure holiday?

It's always nice to experience the nice-charm culture and relaxing sands from different continents… Beach Holidays will never be a bad option.

Why should an employer hire you over someone else?

If an employer is looking for innovate their business with someone perseverant, proactive and confident, I think they should hire me because I believe that my personal and professional experience and background has allowed me to develop my roots within the Travel & Tourism Industry.

What are you plans this summer?

This summer will be one of the most exciting and essential in my professional career within the Industry because I will have the opportunity to work for the Destination Marketing Organization of Banff Lake Louise Tourism as the Visitor Experience Specialist, where besides live, work and play in the Rockies, I will be responsible for travelers experience as well as promoting and selling the area and tours to new visitors.

What do you look for in an employer?

What I look for in an employer is someone that can serve as a mentor throughout my experience in my role, someone that provides you feedback of your work and inspires to do your best in each of your responsibilities.